Agriculture Pressure Washer Solutions
"Farmers Trust Washer Systems of Iowa"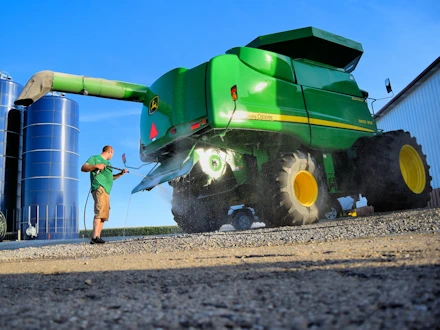 Iowa has long been ranked highly as the land of 'God's Country'. With rich agriculture and farming traditions, Washer Systems of Iowa has all the products and equipment you need to keep all of your industrial farming property and equipment looking and running great!
When it comes to maintaining trucks, tractors, sprayers, plows and other equipment, nothing cleans better than the industrial equipment offered by Washer Systems of Iowa.
With equipment from Mi-T-M, Hydro Tek, FactoryCat, Kodiak, and Energy Logic, Washer Systems of Iowa can provide you with the right equipment to best fit your needs and budget.
Washer Systems of Iowa's equipment is perfect for Iowa farmer's toughest cleaning tasks like:
Barns
Tractors
Trucks/Trailers
Machinery
Let us earn your trust today. The "Pressure is on" Iowa.